BouncingMusic(Alpha)
A downloadable game for Windows
Hello. I'm Wenzy. I'm a designer who focusing on generative art. You can find a lot of exploration on here (https://twitter.com/ziyangwen)
This is my first time trying to make a game and provide some unique interactive experience for the players.
《BouncingMusic》 is a music game. By hitting the blocks with a ball to make sound. With the build -in physic system and composition of different blocks. Players can create unpredictable music. You can explore the relationship between the visual and the music.
It also provides some feature which can allow players using the Midi file. Player can create series of music visualization base on the piano pieces
If you are curious about how complicated the music can be made. Here is the video.
[ Music visualization of " Waltz Opus 64, No. 2 in C♯ Minor"]
(The length of the block represent the pitch, all the animation is physic-based)
And here is the "Free Drawing Mode" to draw random blocks to create random music.
Some screen shoot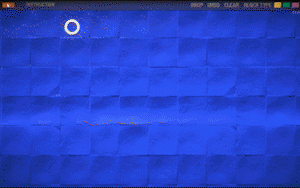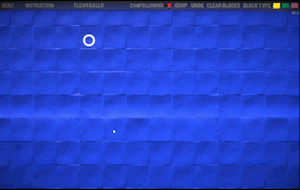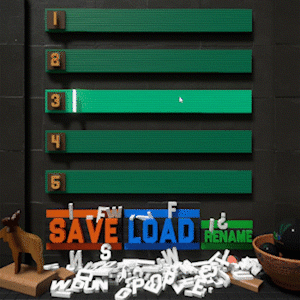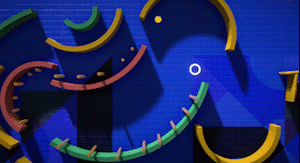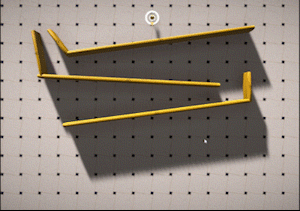 Current feature:
1.Three kind of blocks. Each block have different force mode
2.Nine kind of sound. (synthesizer + sampling)
3.Three mode - 【Free drawing mode】【Physic simulation Mode】【Midi prediction Mode】
4.You can import midi file to the game to create your own visualization (recommend website:http://www.piano-midi.de/chopin.htm)
4.Some visual settings:night mode, background texture, rope effect...
5.Support multi-language( English - 中文 - 日本语)
Future update:
* Support midi input and output. You can create real-time music with some software like Ableton live or Fl studio.
* More interesting visualize feature, More customizable sound
* Add level for the new player to familiar with the operation
Notice:
* This game is kind of graphic heavy(involve physic simulation and some special effects), a high-performance PC is recommended! (In my testing, graph card above 1050 can play it smoothly)
* The game is still developing. You can get all feature which show in the video and article. Once you purchase. You can get free update in alpha version constantly. If you want to support my work and get early access you can consider download it.
* I will keep iterating the game. And honestly, I don't know what's the final form of the game. So it's hard to set a final price about the game. Now the price set a bit low so it's not include the full version in the future. But the support will get a steam key discount once the full version launch.
* There is a discord group(https://discord.gg/gCzrjQZgr7). You can share your creation or give any feedback .
Thank u:)
Purchase
In order to download this game you must purchase it at or above the minimum price of $1.50 USD. You will get access to the following files:
BouncingMusic(Alpha_35).rar
240 MB
BouncingMusic(Alpha_37)
250 MB
BouncingMusic(Alpha_38)
253 MB
Comments
Log in with itch.io to leave a comment.
Why I can't use the other kind of blocks? the two and the three
奇怪了,你指的是【拱形板块】和【点板块】吗?是否下载的是最新的 Alpha38 版本?
Hello! I just tried this, but cannot manage to load a midi file :(
I do not find the "Midi path" option anywhere on screen to load a specific midi file

THanks!
Edit : nevermind, i add to restart the game once !

Thank u for downloading .Sorry. I forget I have change "Midi Path" name to "MidiSong" , could u find this dropdown below? And can you see the default midi song ? You can consider join the discord group. I'd love to help u to solve this issue